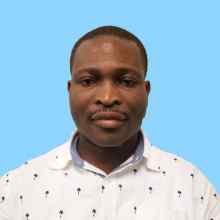 About Me
I love taking care of people and I'm very passionate about it. I take care of my clients just like I take care of my own family. I feel good when I know my client is happy with the service I provide. I am a loving and attentive person and you'll see that I give my clients the best service. I will take my clients out for a walk, go shopping, play board games with them, and help them with basic hygiene routines. For fun, I love to watch sports and also play soccer. I also love to volunteer my time to those in need when I can.
Recommendations
My uncle had dementia and could not be alone. Alex was a daily caregiver for him from February 2016 until he died in September 2018. He mostly worked during the day, but would stay overnight if we needed him. He was reliable and responsible. Once, when my uncle was agitated in the middle of the night, we called Alex and he came over to help. My uncle loved to read before he lost that ability, but Alex would sit by his side and read to him. They would also go for a daily walk whenever possible. I have no hesitation at all in recommending Alex as a caregiver.
- Reggie M., New Jersey
Alex took care of my father 2010-2016. My father was aging and needed more assistance in his daily life, so we decided to hire a caregiver. Alex helped my father with showering, preparing meals, taking him to appointments, and reminding him to take medications. He also did food shopping for my father and ran errands for him. Alex is very personable and we felt very comfortable with him as my dad's caregiver. He is very professional and has a lot of great techniques for handling situations. He's enthusiastic, easy going, and a problem solver. We appreciated his help during the time we needed him.
- Garlyn W., New Jersey
Work Locations
Manhattan
Staten Island
Northern New Jersey
Central New Jersey
Specialities
Advanced Dementia
Alcohol or Drug Dependency
Alzheimer's
Depression
Developmentally Disabled Adults
Mental Illness
Mobility
Parkinson's
Special Needs Children
Degrees & Certificates
Bachelor's in Business Administration, New Jersey City University, New Jersey
Home Health Aide, Licensed
Transportation to Job
Can Drive: Yes
Public Transportation: Yes
Car: Yes
Ready For Your
Free

Consultation?
CALL
Hours: 8am - 6pm x 7 days
(and after hours if you need us)
Serving Metro New York & Connecticut