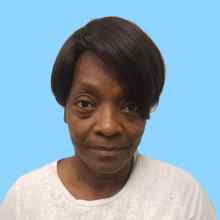 About Me
I was born to care for people. My mother was a nurse back home in Haiti, and my family owned a clinic and I used to help out a lot there. I loved what I did back then and I enjoyed helping and caring for people. So when I arrived in the United States, I took classes to become a certified nurse assistant. I became a caregiver in 1982. I love this job because I love to help and care for people in need. I am very humble as a caregiver. I am very caring, loving, understanding, and patient. I am very easygoing and love to have conversations with my clients. I always have empathy and also sympathy, and that is what makes me the best caregiver out there. I love to read and spend quality time with my grandchildren when I can. I also enjoy water painting.
Recommendations
Margaret took care of me for about 2 years whenever I needed help. I have rheumatoid arthritis and was in a lot of pain during that time. Margaret helped me with anything I needed to do. She would assist me in the bathroom with showering, she helped prepare meals for me, and she also kept my house very clean for me, tidying my bathroom, bedroom, and kitchen area. If I needed her to, Margaret would accompany me to doctor appointments. I moved out of state, but I would give anything to have Margaret back -- she's a very loving and caring person and I still keep in touch with her.
- Dora G., Florida
Margaret was my aunt's caregiver for a few months between 2016-2017. My aunt was bed bound and we needed someone to take care of her during the day while we were at work. Margaret helped my aunt with everything from bathing and dressing to toileting. She would also prepare meals for her. Margaret is a very kind woman. My aunt loved her, especially because they spoke French together. My aunt passed away in April 2017 but I recommend Margaret 100 percent.
- August V., New York
Work Experience
Nursing Home and Rehab Center
Work Locations
Manhattan
Long Island
Westchester
Southern Connecticut
Specialities
Alcohol or Drug Dependency
Alzheimer's
Bipolar
Blind
Cancer
Cardiac Condition
Catheter
Colostomy
Deaf
Dementia
Depression
Diabetes
Hospice
Hoyer Lift
Mobility
Multiple Sclerosis
Newborns
Oxygen
Paralysis
Parkinson's
Stroke
Dietary Specialities
Diabetic
Gluten Free
Kosher
Liquid
Low-fat
No Salt
Puree
Vegetarian
Degrees & Certificates
Bachelor's in Geology, Collège Canapé-Vert, Haiti
Home Health Aide, Licensed
Medical Assistant, Graduate
Transportation to Job
Can Drive: Yes
Public Transportation: Yes
Car: Yes