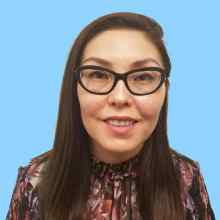 About Me
I used to help take care of my grandparents back home and I really enjoyed doing it. I decided to pursue caregiving as a career when I moved to the United States. This job makes allows me to help someone feel comfortable at home, no matter their condition. I get the opportunity to become someone's safe haven. As a caregiver, I am flexible and I am able to observe and know the needs of my clients. I am joyful and loving. I like to make a difference in the lives of my clients and create a comfortable environment with them. When I'm not working, I love being active, especially cycling, doing yoga, and swimming. I also like to read, especially about history.
Recommendations
It is my pleasure to recommend Ainur as a caregiver. She was worked for me after I had kidney surgery in February 2017. She lived with me for three months, and then continued to come in hourly, for fewer and fewer days at a time until March 2018 when I no longer needed help at all. Ainur was an inspiration for me. She knew instinctively when to push me to keep doing my exercises and daily tasks. She was always positive and upbeat and supported me during my difficult ordeal. Ainur assisted with bathing, dressing, cooking, housekeeping, and the mail. She took me to the grocery store, doctor appointments, and rehabilitation sessions. Most importantly, she talked to me when I was depressed and I couldn't see that I would get better. I do not believe you will find a caregiver with more energy and integrity than Ainur. She is loving, caring, and trustworthy. She is dedicated to furthering the healing process of any patient in her care.
- Sam M., New Jersey
Ainur worked as my grandparents' primary caregiver for two years from 2015 to December 2017. She looked after my grandmother, who is 75 with Alzheimer's and blood pressure issues. This was a very difficult task. My grandfather, who is 83, had a stroke and she handled it all very professionally. Ainur is compassionate by nature and is always positive about things. Even during terrible rages of anger that she was subjected to by my grandparents, she remained calm and in a state of constant caregiving. Ainur is someone who has great devotion to logic and an eye for detail. She has the capacity to remain calm and think logically even during distressing times. During the time she spent working with my grandparents, she provided them with transportation, medical needs, housekeeping, meals, bathing, grooming, and physical therapy. She worked diligently at their home and she's phenomenal -- I don't hesitate to recommend her.
- Danny M., Connecticut
Work Locations
Manhattan
Brooklyn
Queens
Staten Island
Nassau
Northern New Jersey
Southern Connecticut
Florida
Specialities
Advanced Dementia
Alzheimer's
Bipolar
Cancer
Cardiac Condition
Catheter
Deaf
Dementia
Depression
Feeding Tube
Hospice
Hoyer Lift
Mobility
Oxygen
Paralysis
Parkinson's
Stroke
Trach
Wounds
Dietary Specialities
Feeding Tube
Halal
Liquid
Low-fat
No Salt
Puree
Vegan
Vegetarian
Degrees & Certificates
Master's of Business Administration, Wilmington University, Delaware
Transportation to Job
Can Drive: Yes
Public Transportation: Yes
Car: No
Ready For Your
Free

Consultation?
CALL
Hours: 8am - 6pm x 7 days
(and after hours if you need us)
Serving Metro New York & Connecticut