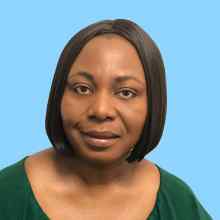 About Me
I like working with people. I wanted to be a nurse, but I started by earning my nurse's aide license first. I don't like to see people suffering, and I like to make people feel better. I always try to offer my help to others to make them comfortable. I like to try my best to satisfy the client. I treat people the way that I like to be treated and when you meet me, you'll see that I am very positive, always smiling and happy, and that I like to joke with people. I make sure my clients are always safe. For fun, I like reading and cooking.
Recommendations
Rose worked for me at a health care facility from 2013-2017 and I was her direct supervisor. Rose is very devoted to what she does and truly loves caring for others. When you work in this field, caring is your life -- and that is Rose. She was always very careful with all of the patients. We were always very busy and sometimes we would be in charge of 15-17 patients at any given time. Rose would make sure that all their daily needs were being met, which would include assisting them with feeding, helping them to the bathroom, and putting them to bed. Rose also communicated well with the rest of the team. I would highly recommend her.
- Marlene P., Supervisor, New Jersey
Rose took care of my mother-in-law for about 2 years from 2013-2015. She is a good caregiver and I have nothing bad to say. She was very patient, clean, and polite. She took care of everything when I left the house. She always came on time, and she was very respectful and careful, always treating my mother-in-law with tender loving care. If I had a chance, I would take her back. I would highly recommend her to another family.
- Leo N., New Jersey
Work Experience
Nursing Home & Rehabilitation Center
Rehabilitation & Healthcare Center
Work Locations
Northern New Jersey
Central New Jersey
Specialities
Advanced Dementia
Alcohol or Drug Dependency
Alzheimer's
Bipolar
Brain Injury
Cancer
Cardiac Condition
Catheter
Dementia
Depression
Diabetes
Feeding Tube
Hospice
Mental Illness
Mobility
Newborns
Oxygen
Paralysis
Parkinson's
Special Needs Children
Stroke
Degrees & Certificates
Home Health Aide, Licensed
Transportation to Job
Can Drive: Yes
Public Transportation: No
Car: Yes
Ready For Your
Free

Consultation?
CALL
Hours: 8am - 6pm x 7 days
(and after hours if you need us)
Serving Metro New York & Connecticut