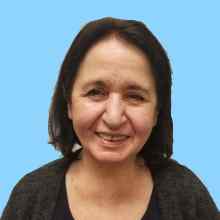 About Me
I am a people person and caregiving is a job I have always done. I love to help people in need, listen to them, and be a leaning shoulder for them. i am very attentive as a caregiver. I hate to procrastinate so I tend to finish my tasks and responsibilities on time and I work efficiently. I am a very optimistic person and I do not like to see my clients in pain. You'll find that I am very hardworking and I am competent. I'm also very fun to be around and I like to be my client's sunshine on darker days. I like to read during my leisure time and I love to watch television. I also love listening to classical music.
Recommendations
My wife had Stage IV lung cancer, and brain radiation left her weak and unable to do very much for herself. In June 2018, Lamara came to live with us and Lamara and my wife bonded right away. Lamara was by her side for 4 months, until my wife's death. Lamara is pleasant to be around, attentive, and very smart. My wife had a complicated medication schedule and Lamara made a chart so that there would be no errors. She gave my wife comfort and companionship and made those 4 months much better than they would have been. My wife had very little appetite and Lamara fixed 8-9 delicious small meals each day, to tempt my wife to eat and keep up her strength. I do believe that she extended my wife's life by her gently encouragement. Obviously, Lamara also helped with personal hygiene and dressing, and there was nothing she wouldn't do. She watched when the physical therapists came, and guided my wife through the exercises when they were on their own. I went to work each day, and was comfortable leaving because I knew Lamara was there. My wife spent the last 2 weeks of her life in the hospital and Lamara refused to leave her side. She was there 24/7, with only 1 day's break. She went above and beyond anything I could have expected and was totally amazing. I highly, highly recommend Lamara as an excellent caregiver and companion.
- Nelson D., New York
Lamara cared for my mother from May 2006 until she passed away at 87 in February 2018. When she first started, we hired her to be mom's companion. She was there as support and as a companion to take her out, and she did light housekeeping, shopping, and meal preparation. As my mom's dementia and macular degeneration progressed, Lamara took care of all of my mom's hygiene needs, bathing, toileting, and ultimately feeding her. Lamara is a kind, educated, and lovely person. She is gregarious and charming. Lamara also has excellent communication and social skills. She kept a calendar, carefully noting any changes and observations about my mom. If I was unable to take my mother to the doctor, Lamara would take her and accurately report to me what happened. I trusted her judgment 100%. I have no reservations about her skill, compassion, and dedication, and whoever gets her as a caregiver is extremely lucky. My mom truly loved Lamara and she became her best friend.
- Richard D., New York
Work Locations
Manhattan
Brooklyn
Long Island
Westchester
Specialities
Advanced Dementia
Alzheimer's
Cancer
Catheter
Dementia
Hospice
Mobility
Oxygen
Dietary Specialities
Gluten Free
Liquid
Low-fat
No Salt
Puree
Vegetarian
Degrees & Certificates
PhD in Journalism, Lomonosov Moscow State University, Russia
Home Health Aide, Licensed
Transportation to Job
Can Drive: Yes
Public Transportation: No
Car: Yes
Ready For Your
Free

Consultation?
CALL
Hours: 8am - 6pm x 7 days
(and after hours if you need us)
Serving Metro New York & Connecticut