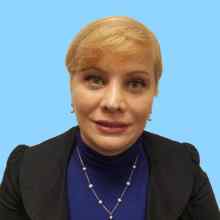 About Me
I have years of experience working as a caregiver. Caregiving was my first job when I arrived in the United States and I have loved the job ever since. I decided to take home health aide classes even though the language barrier for me was immense; I worked hard to get my credentials and to learn English. I have worked with one family for almost 11 years, which shows how dedicated I am to my job. I am very attentive as a caregiver. I am very organized and have a sociable personality. My clients always say I am a very good companion and helper. I am very good at what I do and take my job very seriously. When I am not working, I love going to the movies and I love reading. I also love to have good, funny conversations with people.
Recommendations
Nana took care of both my parents for 10 years. She lived with them 24 hours a day, 7 days a week. She started off with us to care for my mother who suffered from Alzheimer's disease. She was always cheerful, smart, proactive, and organized. She was extremely attentive to my mother and provided such excellent care that we kept her on to care for my father. They had a real special bond. She really understood him. I thought it was amazing when he would grunt and somehow she would know that he wanted his sweater. She would take him to all his appointments and communicated all the information that was shared from the doctor. She was also a very good driver. She never had an accident and always had good car etiquette. Nana is a very good caregiver -- I give her the highest recommendation in regards to future employment.
- Steve T., New Jersey
Nana took care of my grandmother for two years. She was her live-in companion and she took care of everything. She would do the cooking, driving, shopping, and also cleaning. Nana is a really good person. She and I are still friends and I recommend her highly.
- Maia S., New York
Work Locations
Manhattan
Bronx
Brooklyn
Staten Island
Queens
Nassau
Westchester
Rockland
Northern New Jersey
Central New Jersey
Specialities
Alzheimer's
Cancer
Cardiac Condition
Dementia
Diabetes
Feeding Tube
Hospice
Mobility
Oxygen
Parkinson's
Stroke
Dietary Specialities
Diabetic
Feeding Tube
Gluten Free
Low-fat
No Salt
Puree
Degrees & Certificates
Home Health Aide, Licensed
Transportation to Job
Can Drive: Yes
Public Transportation: Yes
Car: Yes
Ready For Your
Free

Consultation?
CALL
Hours: 8am - 6pm x 7 days
(and after hours if you need us)
Serving Metro New York & Connecticut