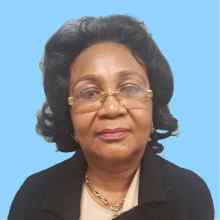 About Me
I love to take care of the elderly. I love this job because I like to take care of people and I always put a lot of effort in the service I offer my clients. I have a very calm personality. I make sure my clients are always comfortable and are in a safe environment. I am honest and detail-oriented. I keep my clients engaged through conversations, playing games, watching television shows, and going out for a walk if they are able to do that. I make sure my clients are well fed and take their medication in a timely fashion. I easily adapt into new environments and I'm a quick learner. I enjoying reading during my leisure time.
Recommendations
Marie, who we called Maude, started taking care of my aunt in 2017 and still currently comes and helps us when we need her in 2019. My aunt had a stroke and was then hospitalized. In the hospital, a nurse left her unattended in the bathroom and she fell and hit her head. She had to have brain surgery after that accident, and since returning home she has shown signs of dementia, as well. Needless to say, my aunt needs total assistance in her life. Marie lived with my aunt and took care of the cooking, cleaning, and hygienic needs of my aunt. Marie is so patient and caring. My aunt can be very rude and demanding, and sometimes I get so frustrated. But Marie never lost her patience and I don't know how she did it -- she really cares about my aunt's well being. She's also very dedicated and understanding. I recommend her highly.
- Karen B., Connecticut
Maude took care of my mother for about two years from 2014-2016. My mother passed away at the beautiful age of 100 years old. Marie lived with her and did everything around the house. I cannot think of anything negative to say about Marie. She was very sweet and took wonderful care of my mother. I trusted Marie wholeheartedly, and highly recommend her -- anybody will be very lucky to have her.
- Rolly W., New York
Work Locations
Manhattan
Brooklyn
Queens
Nassau
Specialities
Advanced Dementia
ALS / Lou Gehrig's Disease
Alzheimer's
Blind
Brain Injury
Cancer
Cardiac Condition
Catheter
Colostomy
Dementia
Depression
Developmentally Disabled Adults
Diabetes
Feeding Tube
Hospice
Hoyer Lift
Mental Illness
Mobility
Multiple Sclerosis
Newborns
Oxygen
Paralysis
Parkinson's
Stroke
Wounds
Dietary Specialities
Diabetic
Feeding Tube
Kosher
Liquid
Low-fat
No Salt
Puree
Vegan
Vegetarian
Degrees & Certificates
Home Health Aide, Licensed
Transportation to Job
Can Drive: Yes
Public Transportation: Yes
Car: No
Ready For Your
Free

Consultation?
CALL
Hours: 8am - 6pm x 7 days
(and after hours if you need us)
Serving Metro New York & Connecticut