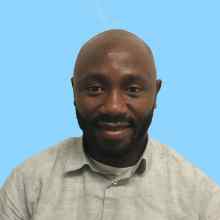 About Me
I love to do what I do. I have a degree in psychology, so I love to help people and assist them when they cannot help themselves. I put a smile on my client's face, and my goal is to make them happy and comfortable. It makes me very proud when I'm helping someone. I'm an easy going person, gentle, obedient, and honest. I work very hard. I have confidence in my skills and I will give my best to my clients. For fun, I love to watch wrestling and movies, especially horror movies.
Recommendations
I have known Oz in a professional capacity since 2015 and would like to say he is an excellent candidate for a caregiver position. He has a passion to care for the elderly and is very dedicated to what he does. He and I have worked together in a care center. Oz is a certified nurse's aide and I am the director of nursing. I know that Oz has also worked privately with residents. He is constantly being given compliments for his "above and beyond" nature. He ensures that the residents' well being is taken care of. I consider Oz an asset to any prospective employer and I believe he will be a good fit for a person in need of a caregiver.
- Aso O., New Jersey
My wife has a chronic medical condition, and we need around-the-clock care for her. Oz has been taking care of her on and off since about 2016. When Oz is here, I never have to worry. He is fabulous and phenomenal at what he does. He assists my wife with all of her needs, bathing, feeding, etc. What I like about Oz is he is a genuine guy and he actually cares about his patient. My wife loves him and so do I. I highly recommend him.
- Kenny M., New Jersey
Work Experience
Nursing Home and Rehab Center
Work Locations
Central New Jersey
Manhattan
Staten Island
Northern New Jersey
Specialities
Alzheimer's
Blind
Catheter
Deaf
Dementia
Parkinson's
Stroke
Dietary Specialities
Diabetic
Gluten Free
Liquid
No Salt
Puree
Vegetarian
Degrees & Certificates
Bachelor's in Psychology, Ebonyi State University, Nigeria
Nurse Aide/Assistant, Graduate
Transportation to Job
Can Drive: Yes
Public Transportation: No
Car: Yes
Ready For Your
Free

Consultation?
CALL
Hours: 8am - 6pm x 7 days
(and after hours if you need us)
Serving Metro New York & Connecticut