A "Pawsome" Idea for Giving Tuesday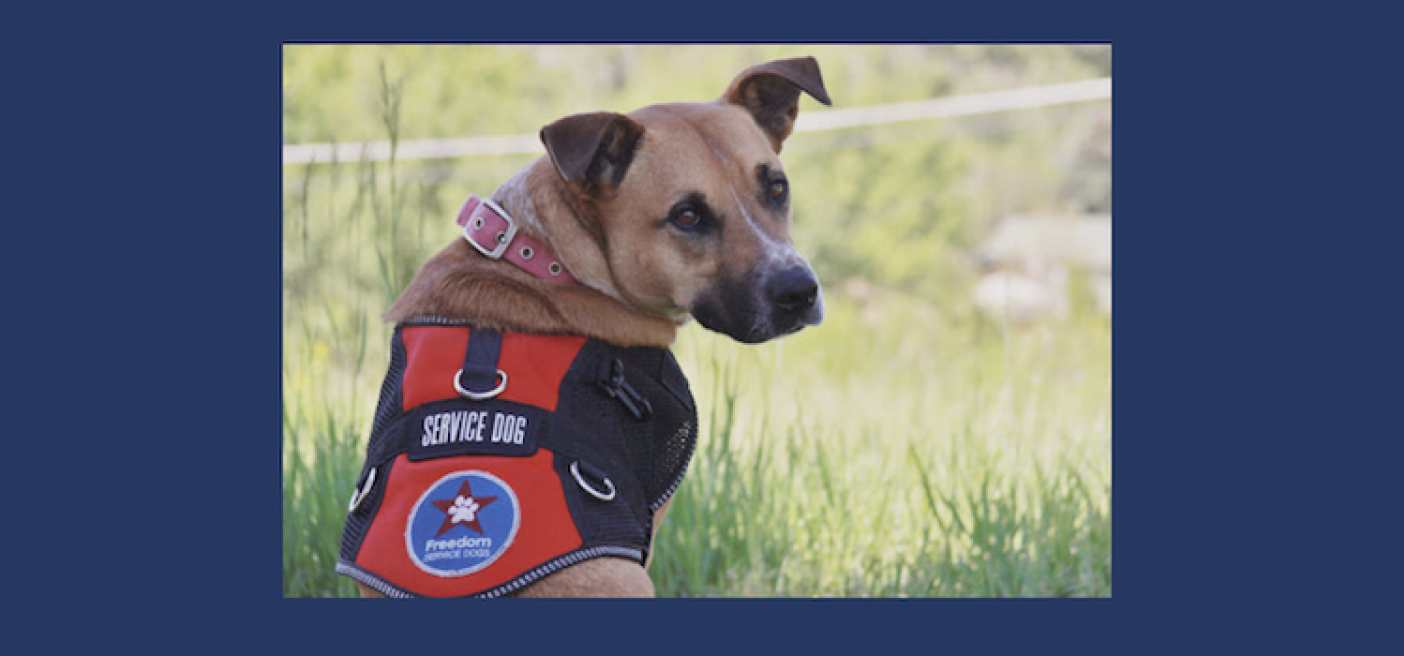 When we think about making an impact during today's nationwide Giving Tuesday, we typically consider how each one of us can give of our time, our money, or both. But it's not just humans who can give.
Sometimes help is just a few four-legged steps away.
Each Giving Tuesday, LeanOnWe takes the time to recognize our military -- U.S. troops on active duty, veterans who are back home, and fallen soldiers. In past years, we have highlighted Soldiers' Angels, Building Homes for Heroes, and Operation Homefront.
This year, it's a "treat" to focus on Freedom Service Dogs, which started working with the military decades ago by helping veterans returning from Iraq and Afghanistan through Operation Freedom. That program provides custom-trained service dogs to veterans with disabilities, as a means to offer additional support as the soldier re-entered civilian life.
But not only are veterans with post-traumatic stress helped by the dogs -- typically Labrador retrievers, golden retrievers, standard poodles, and mixes of those breeds -- these highly-trained assistants also help Americans living with multiple sclerosis, autism, traumatic brain injury, muscular dystrophy, Down syndrome, cerebral palsy, spinal cord injuries, and more.
For example, Freedom's Pawsitive Connections program is a therapeutic plan designed for children on the autism spectrum or with other developmental and intellectual disabilities.
Since 1987, Freedom Service Dogs has paired hundreds of client-dog teams at no cost to the client. It costs $30,000 to $50,000 to train and place a service dog and Freedom relies solely on private donations.
This giving season, LeanOnWe is supporting Freedom Service Dogs, one of the country's leading organizations that offers custom-trained, life-changing assistance dogs for people in need. Freedom Service Dogs is accredited by Assistance Dogs International to ensure it meets high standards for assistance dog training.
There are numerous ways to support Freedom Service Dogs:
-- Raise a service puppy on your own -- or share the job with a friend
-- Adopt a dog that didn't quite complete for the full-service dog program
-- Donate to help fund help fund Freedom's many life-changing programs
We salute our military and we salute those who give back. Freedom Service Dogs is an opportunity worth considering this Giving Tuesday.
Please do what you can to support all organizations that serve our communities, day in and day out.