Building Homes & Rebuilding Lives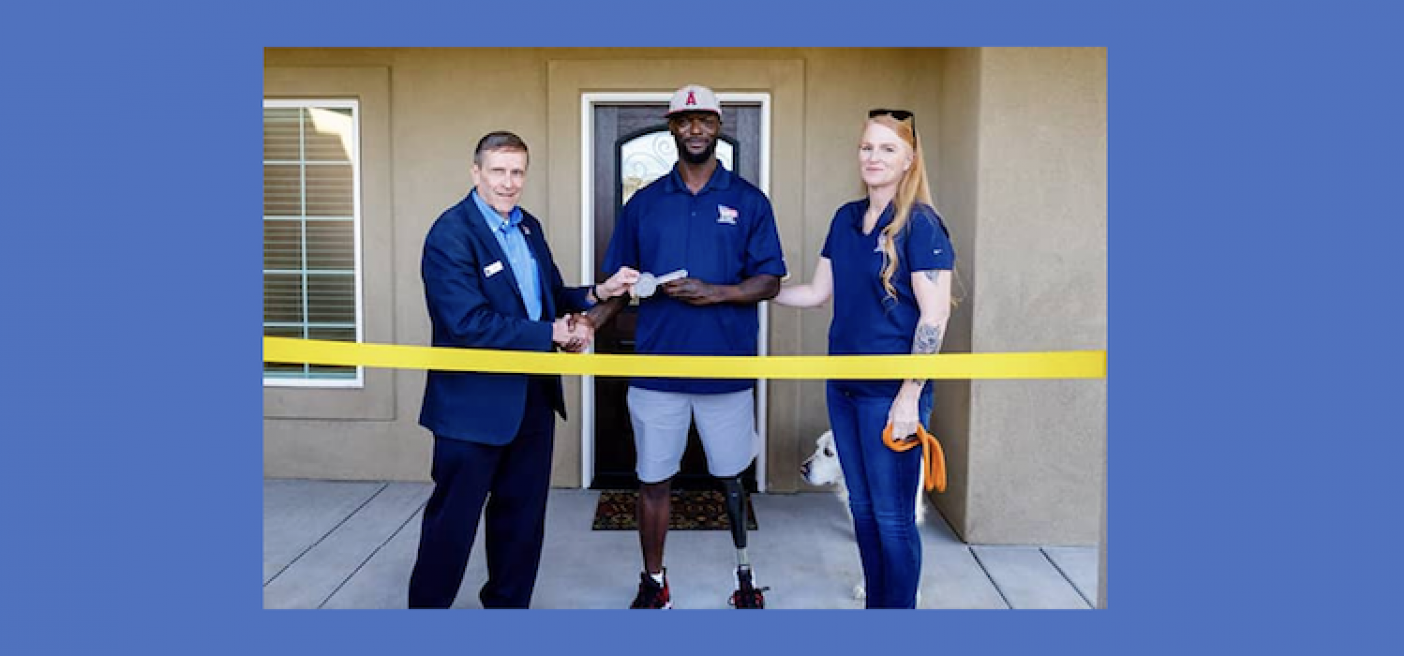 As Americans gather at home to start the winter holiday season this Thanksgiving, we'd like to share the story of an organization that builds homes for disabled veterans so they, too, can more easily gather at home with friends and family.
Each Thanksgiving and Giving Tuesday, LeanOnWe pauses to salute and to thank our troops and our veterans by highlighting a charitable program whose mission is helping those who served.
This year, we call your attention to Homes for Our Troops, which builds new, specially adapted custom houses for injured veterans so they can focus on their recovery and return to rebuilding their lives.
Because most of the recipients have injuries such as amputations, paralysis, or traumatic brain injury, each home is custom designed and built in a location of the veteran's choosing. And once the new homeowner moves in, Homes For Our Troops continues to work with them by providing pro-bono financial planning, homeownership education, and peer mentoring for veterans and spouses.
Since 2004, Homes For Our Troops has built more than 330 specially adapted homes nationwide and has more than 100 men and women on the waiting list. The charitable group, which has the top rating from Charity Navigator, reports that nearly 90 cents out of every dollar spent has gone directly to its program services for the military.
We invite you to join LeanOnWe by clicking here to support Homes For Our Troops.
Thank you again and from all of us at LeanOnWe, we wish you a very Happy Thanksgiving and a festive holiday season.