Congratulations to Our CEO, Ron Gold, on his Honorary Doctorate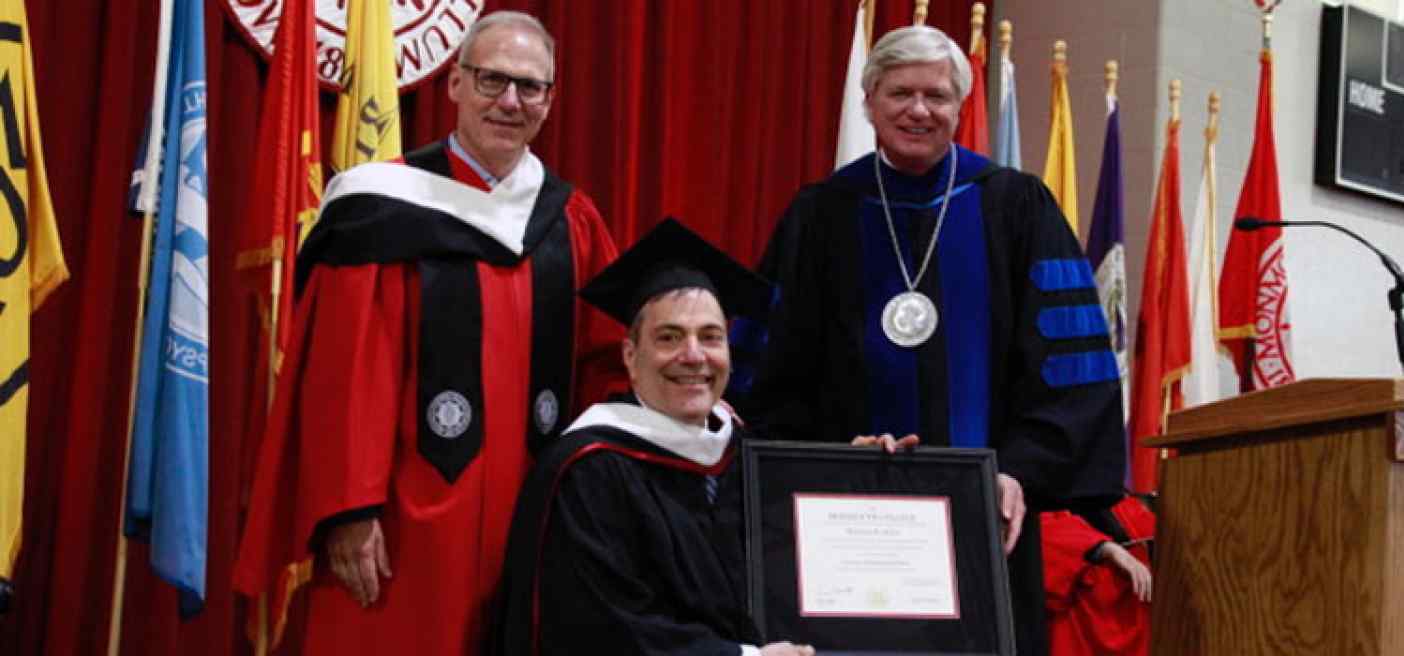 Ron Gold, who founded LeanOnWe in 2015 after a tragic bicycling accident left him permanently paralyzed, became a Doctor of Humane Letters at Monmouth College's 2019 commencement.
Ron was introduced to the graduates, faculty, and family members by President Dr. Clarence R. Wyatt, who told the audience that Ron has "exemplified in work and life, the power of learning to affect positive change" and that his "story of triumph seized from trial" is inspiring.
President Wyatt and Board of Trustees Chair Mark Kopinksi conferred a Doctor of Humane Letters for "outstanding achievements and an exemplary career."
In addressing the graduates, Ron referenced Mike Tyson's famous adage about having a plan -- until you get punched in the mouth -- and how Ron moved forward after his life plan was dramatically altered after his accident.
We invite you to watch Ron's Commencement Address below or at this website link: watch Ron's Commencement Address on Youtube.
Many congratulations, Ron!