It's Healthy Aging Month. Here's How to Live Life to Its Fullest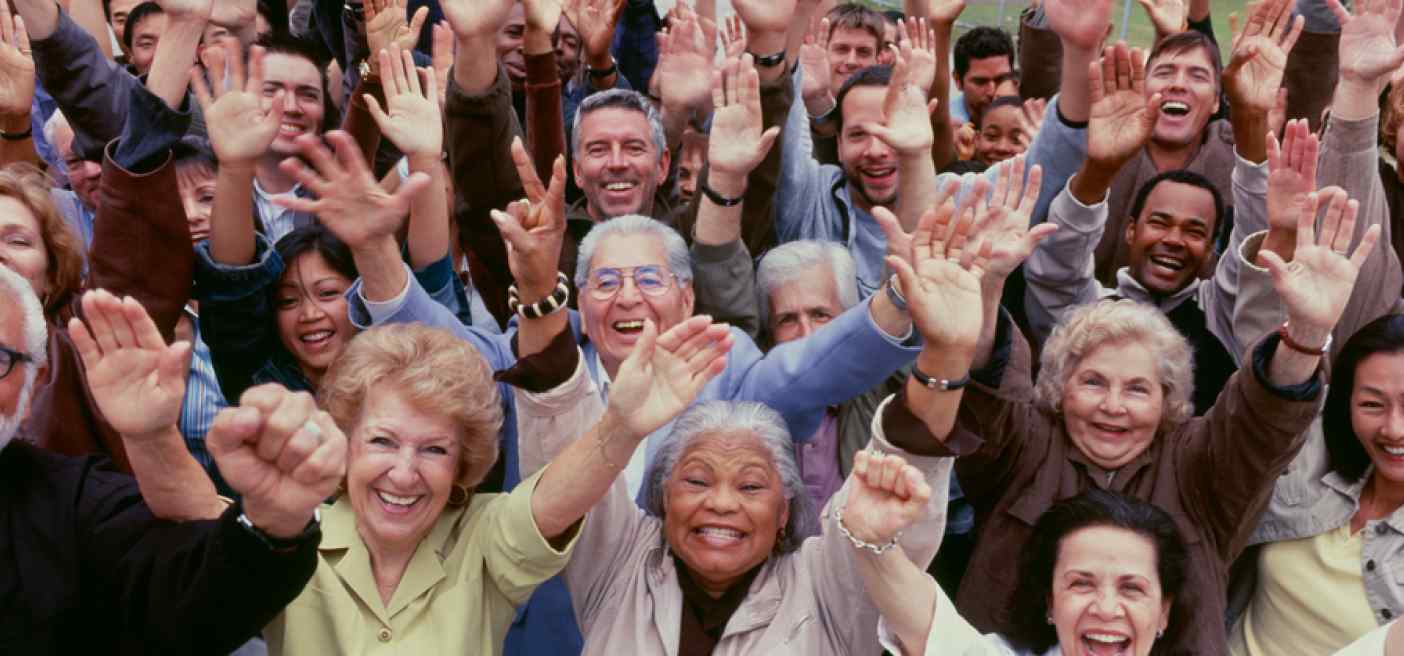 September is Healthy Aging® Month, which means it's time to focus on the positive aspects of growing older.
Carolyn Worthington, editor-in-chief of Healthy Aging magazine, created Healthy Aging Month to inspire adults to improve their physical, mental, social, and financial well-being—ideally by trying something new. And Worthington says everyone 45-plus needs to start thinking this way.
» Download our free guide to home care, "From Crisis to Caregiver."
In other words, Healthy Aging Month isn't just for seniors who may need home care. It's for their adult children, too. So, in the spirit of Healthy Aging, we've rounded up some of our favorite tips to help all of us stay young at heart and maintain good physical and mental health as we age.
Young at Heart
Living life to its fullest is the best way to stay healthy and ensure the highest possible quality of life well into our senior years. Healthy Aging magazine suggests how to accomplish it: don't act your age.
Instead, look back on your best year so far, whether that was 25 or 42, and be that age again. Positive thinking is powerful, so think young to stay young. Smiling, standing up straight, and walking with a spring in your step are all tricks your mom probably taught you to feel happier and more confident. They'll help you feel younger too.
Healthy Body, Healthy Mind
Of course, physical health is also an important part of healthy aging. Staying active, eating a healthy diet, and getting enough sleep all contribute to longevity and wellness, especially as we begin to encounter some of the health challenges that often come with age.
Exercise keeps both your body and brain healthy and can be as simple as taking regular walks with a friend. Or maybe you want to take up something new, like practicing yoga or tai chi to maintain agility and prevent falls.
Staying connected should be another top priority. Socializing is good for everyone, but it's increasingly important as we age and become more vulnerable to loneliness and depression. Visiting friends, taking a class, or volunteering are all great ways to keep engaged.
Aging in Place
Home is where the heart is, and this is never truer than when we've spent many years happily in the same home or community. Still, many seniors do leave their homes, whether to enjoy a warmer climate, be closer to family, or live in a senior community. Yet, if your goal is healthy aging, aging in place may be a better way to go.
Moving can be very stressful, and though temporary stress is a normal part of life, researchers believe chronic stress and anxiety may contribute to depression, dementia, and other disorders. When you add up all the life changes seniors experience, including declining health, retirement, and the loss of a spouse or old friends, it's easy to see why we're vulnerable to these mental health problems as we get older. Aging in place – with familiar surroundings, family and caregiver support, and ongoing social activities – can alleviate some of this stress and help seniors maintain their independence for as long as possible.