LeanOnWe Launch Party Recap: Part I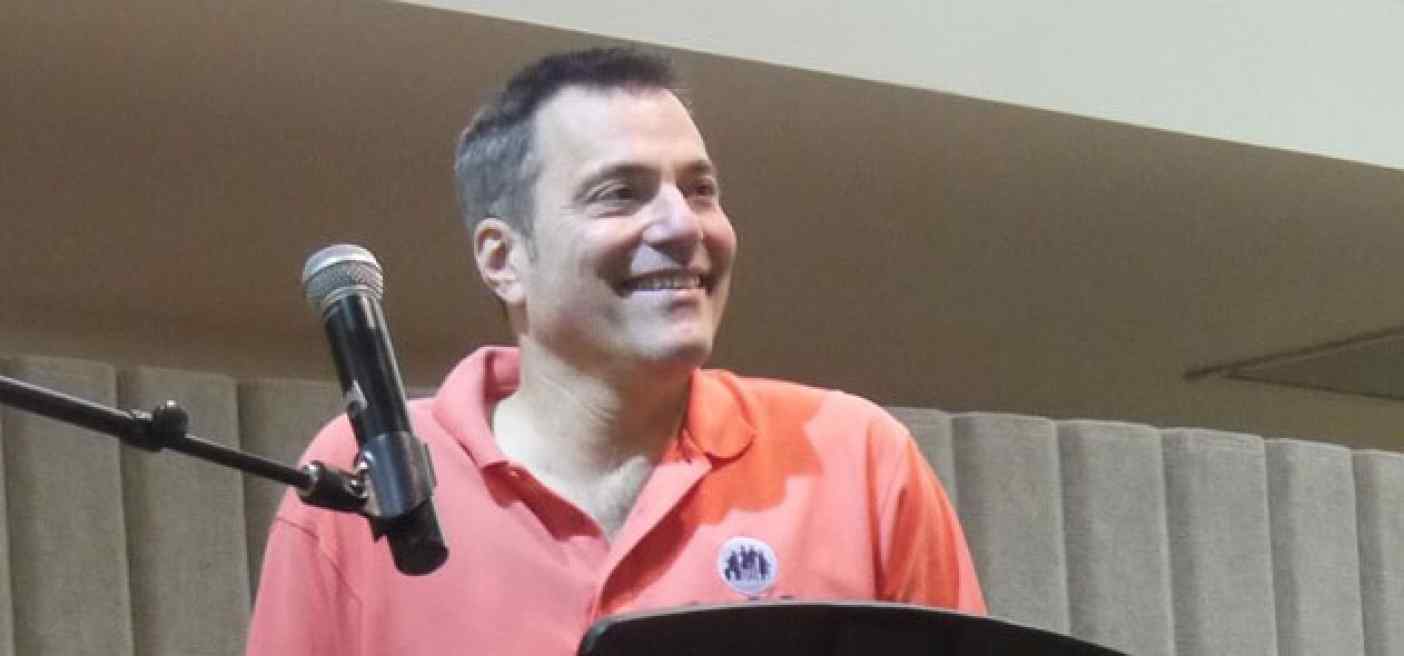 My friend and partner Ron Gold, a paraplegic after an out-of-control SUV rammed into his bicycle three years ago, stunned the crowd at our company's launch party last night when he "WALKED" across the stage.
Ron, using leg braces and a walker, channeled his upper body strength and sheer determination to address the gathering and especially to thank all of the first responders, doctors, nurses, rehab therapists, and caregivers who had saved his life and guided him through recovery.
More than 170 friends, family, customers, caregivers and healthcare professionals gathered to celebrate the official launch of LeanOnWe.
Although the company has been helping families find caregivers who work privately for the last several months, it felt right to celebrate nearly three years to the day from when Ron was released following seven weeks in ICU at Hackensack University Medical Center and then almost three months at Kessler Institute for Rehabilitation in West Orange, NJ.
In Ron's remarks, he noted that adapting to his new life as a paraplegic could not have been possible without the remarkable help he continues to receive from committed and professional caregivers following an accident few others would have survived. Out of that experience, came the vision for LeanOnWe.
In addition to Ron's presentation, LeanOnWe customer Rochelle Meyer of Manhattan spoke about the significant difference the caregivers she found through LeanOnWe made in her mother's life. "The quality of the caregivers that I found through LeanOnWe far surpassed what I had experienced using agencies. I am forever grateful for the support that the LeanOnWe team provided to both me and my mother."
As Ron and Betsy's friend, partner and co-founder, I felt immense pride. The celebration was a beautiful manifestation of their vision becoming reality; of Ron's tragedy producing something innovative that is making a positive contribution to the world; and, of just a small taste of what is yet to come for LeanOnWe.
#caregiving #recovery #care #entrepreneur #leanonwe