Reuniting with the Trauma Surgeon Who Saved My Life -- Twice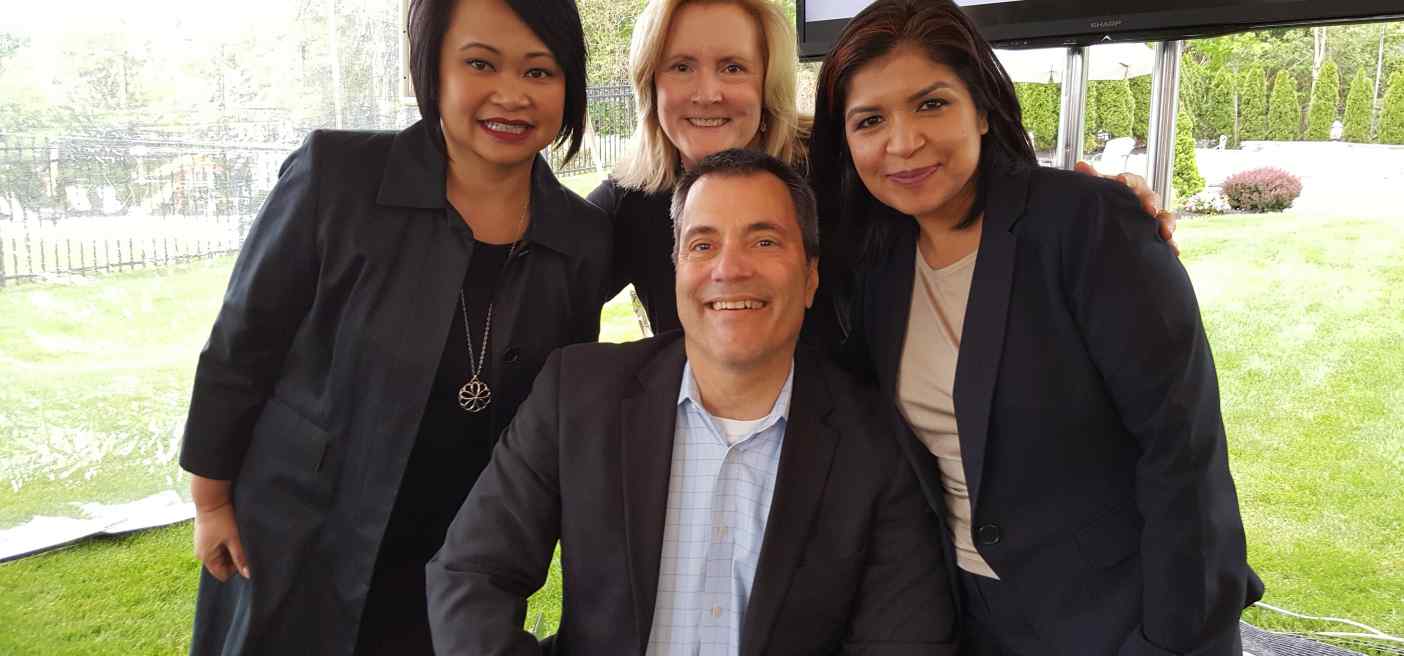 It has been more than 3 years since I've seen the trauma surgeon who saved my life -- not once, but twice. In the first few months following the bicycling accident that left me a paraplegic, she was the thread that held it all together. Not only did I rely on her, but I easily connected with her and held onto her every word during my 51 days in the Intensive Care Unit at Hackensack University Medical Center. She has that kind of hold on people.
As I progressed slightly forward from the tragedy -- going from Hackensack to the Kessler Institute for Rehabilitation in West Orange, NJ, and then back home for the first time in five months -- there was less of a need to see her for medical visits. Yet I was torn. I so wanted to keep in touch with her, but I also wanted to respect the boundaries. I didn't want to bother her and I didn't want to seem needy. She had new patients to work with, other lives to save. And I had new things to deal with, other doctors to rely upon. I realize now that I shouldn't have kept my distance.
I saw Dr. Saraswati Dayal again this May 18 for a little known "holiday" called National Trauma Survivors Day, and the memories came rushing at me. To "celebrate" this day, Hackensack Hospital hosted an event and they asked me to speak. And they also asked Dr. Dayal.
Neither my wife nor I could have anticipated the power of what happened that night. It was the first time Hackensack had re-united trauma survivors with their Trauma Team. Even the pilot of the Medevac helicopter was there, in uniform. What really struck me was how interested the doctors were in seeing us again. I feel badly now that in my effort not to bother Dr. Dayal over the years, I hadn't realized that she did indeed want to keep in touch with me. And I wanted to hear about her, her family, her latest successes.
I will be forever and ever grateful to her and her team for grabbing me away from death that beautiful November day, despite a crushed spine, my right femur protruding from my thigh, a decimated spleen, and innumerable other orthopedic and internal injuries that would lead to more than two dozen surgeries. And I was grateful again when she saved me a second time at 2 a.m. a couple of weeks after the accident when I coded following a late-night surgery. I was more than happy to have the chance to thank her publicly.
I've spoken numerous times about what happened on November 26, 2011, and the ensuing weeks -- but this was different. Everyone in this audience understood my perspective. Of course the surgeons did. They were focused and on top of their game while I was in a coma. And of course the survivors did. I hadn't met any of them before but I had read about some of their accidents in the news -- a woman who lost her leg when a driver jumped a curb outside of a Trader Joe's and a young girl whose foot was mangled in an escalator at a Macy's. Over the years, I, too, had come across strangers who knew my story from the news. It's an odd feeling.
There is a certain narrative I tell when I speak to groups. Going for a 50-mile bicycle ride on an unseasonably warm Thanksgiving weekend, a negligently sleepy driver who crossed a solid line and barreled into me and my friend, and then my time in rehab. I usually skip over my time in ICU. Why? Mainly because I really only remember two things -- the hallucinations from powerful painkillers and the time I was told that I'd never walk again. The head of the Trauma Team, Dr. Sanjeev Kaul, who also cared for me at Hackensack, told me this is a common occurrence and a result of my body's defensive mechanism shutting out those thoughts.
Thankfully, the reception was neither a "Why me?" pity party nor an "everything happens for a reason" event (one of those idiotic sayings that makes me cringe whenever I hear it). Rather, Dr. Kaul and his team planned an evening of gratitude for the support of our families and our will to survive, and an opportunity for the trauma surgeons, nurses, first responders, and other medical professionals to see what had become of us. It was surprisingly emotional and I saw another side of the tough-as-nails personae of the trauma surgeons.
Notwithstanding the unlikely sense of community we shared almost instantly, the most profound take away from the evening was the pride and sense of accomplishment I witnessed from the doctors. We are their success stories and I realize now that our story doesn't end upon discharge from the hospital. I know I'll be writing many more chapters of my story, and from on, I'll be sharing them regularly with Dr. Dayal.