The Answer Is Three Simple Words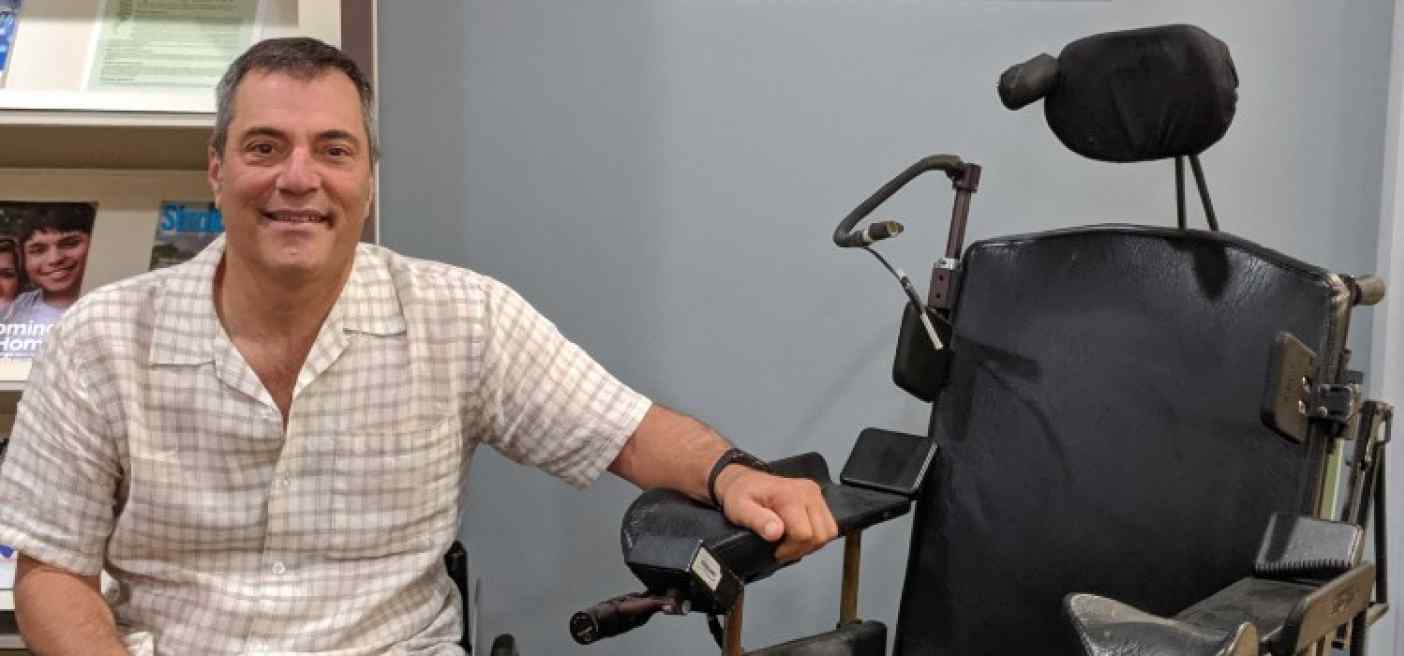 "I support Reeve's mission by . . ."
That's the sentence the Christopher & Dana Reeve Foundation asked me to complete when inviting me to speak at its inaugural national Summit next week in Washington.
The answer is three simple words: Living my life. And I have to say, I didn't get there lightly over my eight-year journey as a paraplegic.
When I was newly injured, all I was concerned about was a cure -- since surely living with a crushed spine couldn't be a "real" life. Prior to being injured, I was always on the move, traveling for my Wall Street job or doing something outdoors -- rock climbing, running, bicycling, telemark skiing, golf, swimming. It was always something. In fact, that's how I was injured. I was bicycling on a sunny Saturday afternoon when an SUV driver fell asleep and plowed into me head-on.
During my two months in ICU and three months in rehab, all I could think of was a do-over. Don't I get a mulligan because this is no life?
Well, the truth is we don't get a do over, but we humans do have a remarkable ability to adapt, rebuild, and grow. I wasn't so sure at the time, but my rebuild came in parallel with becoming more closely aligned with the Reeve mission and re-starting living my life.
My wife and I opened a business, LeanOnWe, that connects people looking for home care with a seriously screened network of highly recommended private-hire caregivers. We've helped dozens of people suffering with paralysis and more than 1,100 other families caring for seniors and other loved ones in need.
I became active in adaptive athletics, and in particular, rowing. Thanks to a generous grant administered by the Reeve Foundation, I was able to compete as a para rower in a new rowing shell. And last year after capsizing at a competition in Hartford, I got back in the actual and metaphorical boat when my buddy Ivan and I won a silver medal in the famous Head of the Schuykill Regatta in Philly.
I also became an integral part of Eric Legrand's Walk to Believe as its top annual individual fundraiser.
And perhaps most importantly, I got to know and befriend people like Legrand, Alan Brown, and Scott Chesney. No moss grows under their wheels. Each comes from a different place that reflects their personality. Eric, the athlete, contributes through his Team LeGrand vehicle which drives fundraising and the development of his personal brand. Alan and his mom have been side by side and the collective face of his eponymous foundation for many years before merging the organization with the Reeve Foundation. And Scott is an internationally recognized motivational speaker and also the force behind Reeve's efforts to make beaches accessible.
They all represent the two sides of Reeve's mission -- helping people with spinal cord injuries today with their needs, and at the same time raising funds for tomorrow's cure. Above, you can see me in the Reeve Foundation office alongside Christopher's wheelchair.
My life has changed in almost every way over the last eight years. I'm aware that to almost everyone I meet, I'm no longer just Ron Gold. Instead, I'm that guy in a wheelchair. I take it as an obligation to make sure people see me -- and others with spinal cord injuries -- as we are, and not who they think we are or should be.
Like my three friends, I'm living my life and looking forward to walking the walk.