Walk This Month to Advance Alzheimer's Care and Research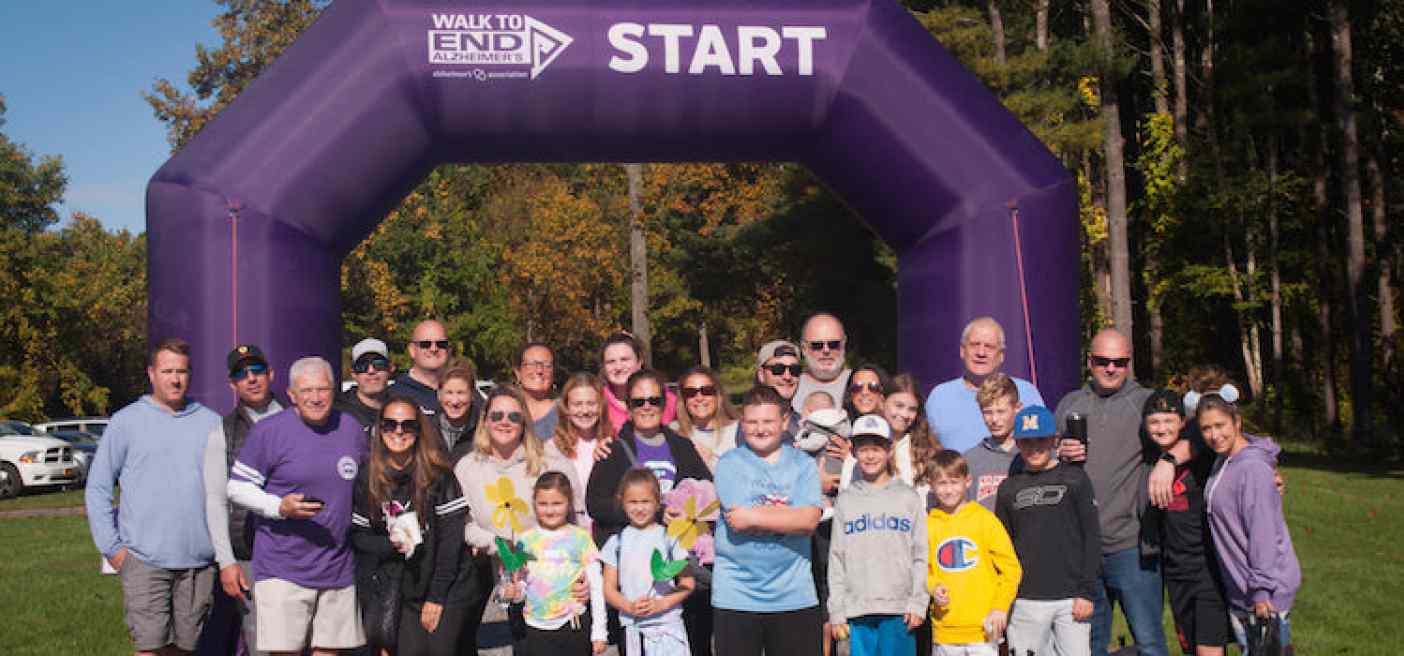 With Alzheimer's disease currently affecting more than 6.5 million Americans, each fall the Alzheimer's Association seeks to raise awareness and fund a cure with the international Walk to End Alzheimer's.
LeanOnWe continues to be a proud supporter of the Alzheimer's Association by dedicating time, energy, and resources to educate families and to support efforts to find a cure for Alzheimer's disease.
And again this year, Denise Kuhbier, our Senior Vice President of Care, chairs the Putnam County 2022 Walk to End Alzheimer's and serves on the board of the Hudson Valley chapter of the Alzheimer's Association. Through Denise's perseverance and unwavering commitment, she has led LeanOnWe's team for the Walk to End Alzheimer's, raising more than $90,000 since 2015.
Top 10 Early Signs of Alzheimer's
In addition to working towards treatments, preventions, and a cure, the Alzheimer's Association educates and helps families identify a need for early intervention. According to the organization, if you notice one or more of these 10 early warning signs in yourself or another person, a doctor appointment should be scheduled for an evaluation:
Memory loss that disrupts daily life.
Challenges in planning or solving problems.
Difficulty completing familiar tasks.
Confusion with time or place.
Trouble understanding visual images and spatial relationships.
New problems with words in speaking or writing.
Misplacing things and losing the ability to retrace steps.
Decreased or poor judgment.
Withdrawal from work or social activities.
Changes in mood and personality.
At LeanOnWe, we continue to share and support Denise's commitment to helping the organization. We pledge to donate and promote the walk as we strive to be the No. 1 team again for the 2022 Putnam County Alzheimer's Walk.
Supporting the Walk to End Alzheimer's
Denise leads by example and we could not be more proud of her commitment to finding a cure for Alzheimer's and helping LeanOnWe customers and their families navigate life with the disease.
This year's walk is coming up on Sunday, Oct. 23. Please join the LeanOnWe team by walking in the event or clicking here to donate.
Thank you in advance for considering support for this important cause.