What's in a name? Let's "Lean On" the Power of Music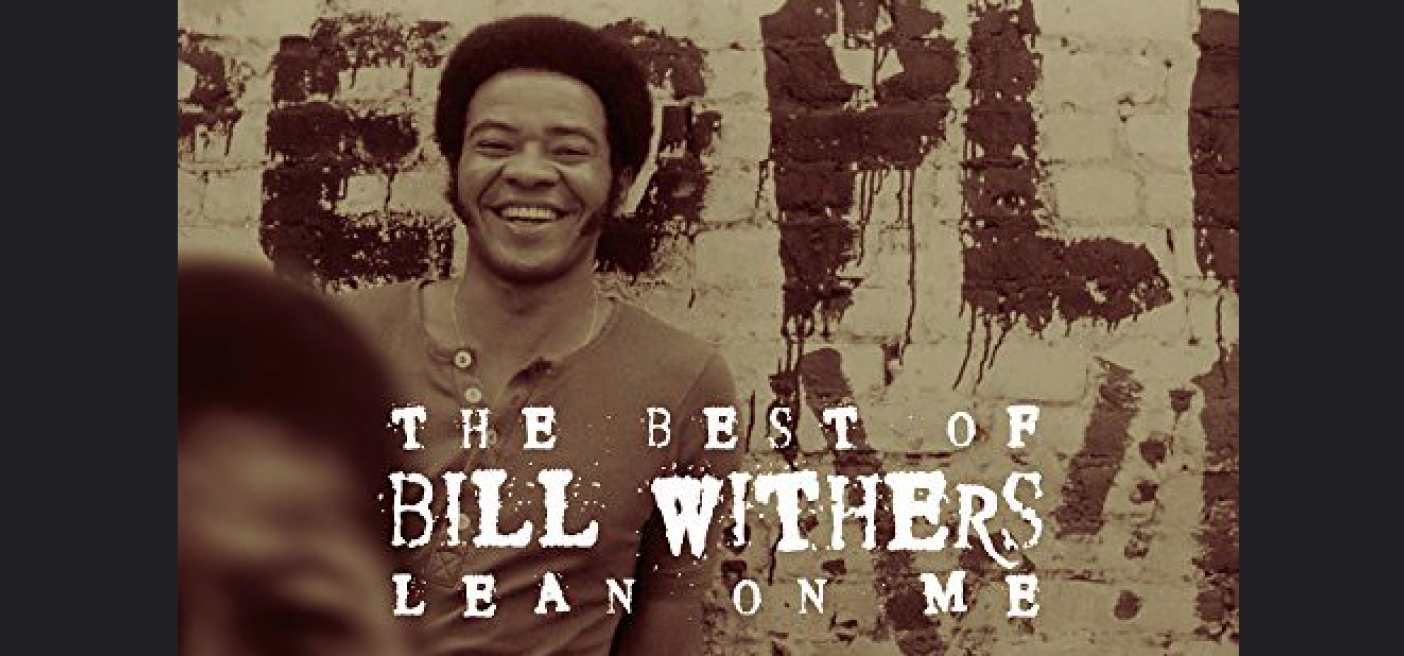 Like many people, I was struck by Bill Withers' death this month from cardiac complications at the age of 81. There have been so many sad and senseless deaths recently, but this one struck closer to home. Not that I knew Bill, because I didn't. But I've always liked his music, though I could say that about many artists.
The Grammy-award winning Withers had written many great songs, but it's really just one, "Lean On Me," that I truly connect to. I first heard it some 40-plus years ago when it hit No. 1 on the charts.
The reason may be obvious as the song is akin to my company, LeanOnWe. In fact, a healthy percentage of those who know about our unique home care service actually think the name of the song is indeed the name of our company.
I can't remember exactly how we came up with the name "LeanOnWe," but I do know that the obvious choice for a company in this industry is a moniker with the word "care" in it. We didn't go that route as it seemed to us that the "care" names all sort of melded into one another. We wanted something that would set us apart.
Wouldn't it be better to come up with something memorable, something that evoked the support that comes from home care but without sounding clinical or medical? We rattled off a list of 100 or so names in a brainstorming session and, well, LeanOnWe just jelled.
And no, we weren't concerned about grammatical issues, although a few customers have tried to call us out on it. And if truth be told, every time I hear Todd Rundgren's "Hello It's Me," I feel like it really should be "Hello It's I." But I digress.
Several years ago, I spoke at the Gratitude and Trust Summit in New York City, telling my personal story as a paraplegic and the resulting evolution of LeanOnWe. I explained that one of the reasons we liked the name LeanOnWe is that when someone needs home care, they need a team to lean on. Along with my friend, Jeff Pulver, the conference was organized by singer-songwriter Paul Williams and Tracey Jackson, who together wrote a book along the same theme.
Paul was good friends with Bill Withers and when I finished my talk about LeanOnWe, Paul told me that in all his years in the music industry, he had never heard a better way to use the "Lean On Me" theme -- and he said he knew Bill would be honored.
So now we honor Withers' memory and his great contributions with an uplifting video of the U.S. Navy Band dedicating "Lean On Me" to the two hospital ships serving in the Covid-19 outbreak -- and another "Lean On Me" rendition from a hospital and yet another from a surgeon treating coronavirus patients.
During these difficult days, it feels good to lean on the power of music.