Working to Capture My Dad's Unceasing Spirit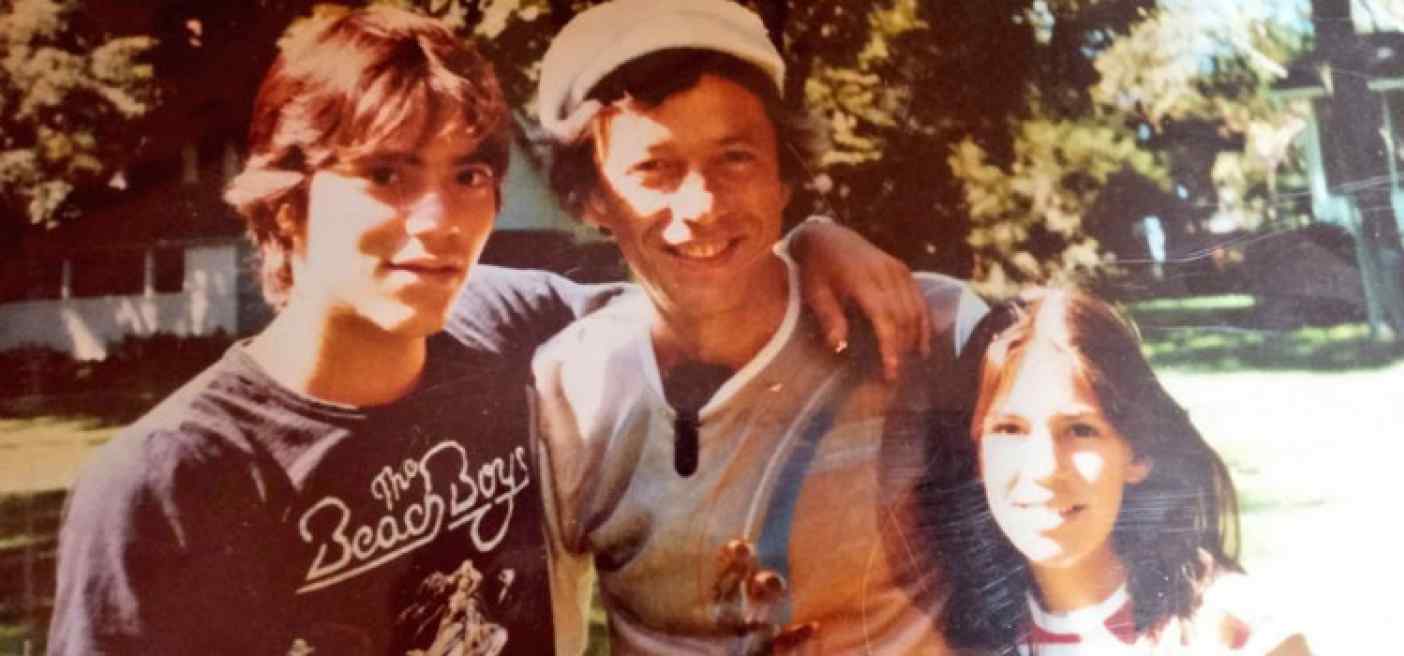 My dad died three years ago today at the age of 89 and this anniversary has me re-thinking a lot about what he might have wanted me to embrace.
Our extended family gathered at the cemetery this week in Union, New Jersey, to share our thoughts and as you'd expect, he has been on my mind.
Melvin Leonard Gold was the very epitome of the American dream -- like so many cliches. He was born dirt poor in the 1920s in South Philly, the youngest of six children. His family lived on welfare for a good amount of time during the Depression when my grandfather couldn't get work. They didn't even have indoor plumbing. And it was probably worse than this, though this is what I remember.
But my dad was lucky in that he was brilliant. He earned a full, four-year Ivy League scholarship to the University of Pennsylvania, where he was particularly strong in math.
He went to Penn to become a math teacher. It would have been a very satisfying career for him, but by chance he learned about actuarial science when he went to the library to look up professions that catered to a strength in math.
I wonder how that search went. Clearly no Google. Maybe it was via microfiche. Remember that?
My dad easily aced the arduous actuarial exams and started his career in Newark at the Prudential Life Insurance Company -- and then later, went out on his own. I never thought much about it, but for a kid who always had to make his own way, I see that he embraced the entrepreneurial spirit at a time in the 1950s when being a full-fledged entrepreneur went against the grain. And to his credit, he took major, significant risks to be instrumental in the formation of a number of insurance companies, including Presidential Life.
My dad, pictured here with me and my sister, never forgot where he came from and he made sure his children remembered those lessons. He had a joie de vivre and tried to enjoy almost everything about life, particularly the adventurous travel he did with my mother. Antarctica is the only continent they missed.
In the 1960s and late 1970s, after spending a few summers with cousins in rented cottages on Bantam Lake in Connecticut, he bought a bungalow for our family. The interesting part is that he did it without consulting anyone -- not even my mother.
One day, he asked a real estate agent about available properties, excused himself for an afternoon, and came back with the news that he bought a cottage for $28,000. Hmmm … let me see if that might have flown today with me and Betsy, my brother and his wife, or my sister and her husband!
But it might just have been the single best thing he ever did for his family to create a relaxing place where his four children, their spouses, and his eventual seven grandchildren could come to be together. My parents would spend as much time on the lake as they could. My dad worked from home -- whichever home that was -- way before working from home was a thing.
Think about it -- there weren't even computers back then.
Lest we all think everything was rosy for my dad, I want to take a step back. My father suffered from Parkinson's; my mother had a stroke late in life; of their four children, one was born developmentally disabled; and my father himself encountered numerous other medical setbacks, including rheumatic fever during his service in World War II.
And he lived long enough to witness my random and instantaneous spinal cord injury following a head-on bicycling accident in 2011.
But over the last decade, the debilitation of Parkinson's slowly took its hold, eating away at him as it was eating away at all of us. He fought as long as he could. He wasn't one to give up. During the last seven months of his life, he had a fantastic, dedicated caregiver, Godwin, and it was Godwin's spirit and guidance that was one part of the impetus for me to start LeanOnWe.
So today, I think about Melvin Leonard Gold and I hope I've captured a lot of spirit from him -- his entrepreneurial spirit, his spirit for learning, and his spirit for living.