Do I Need A Nurse Or A Senior Caregiver?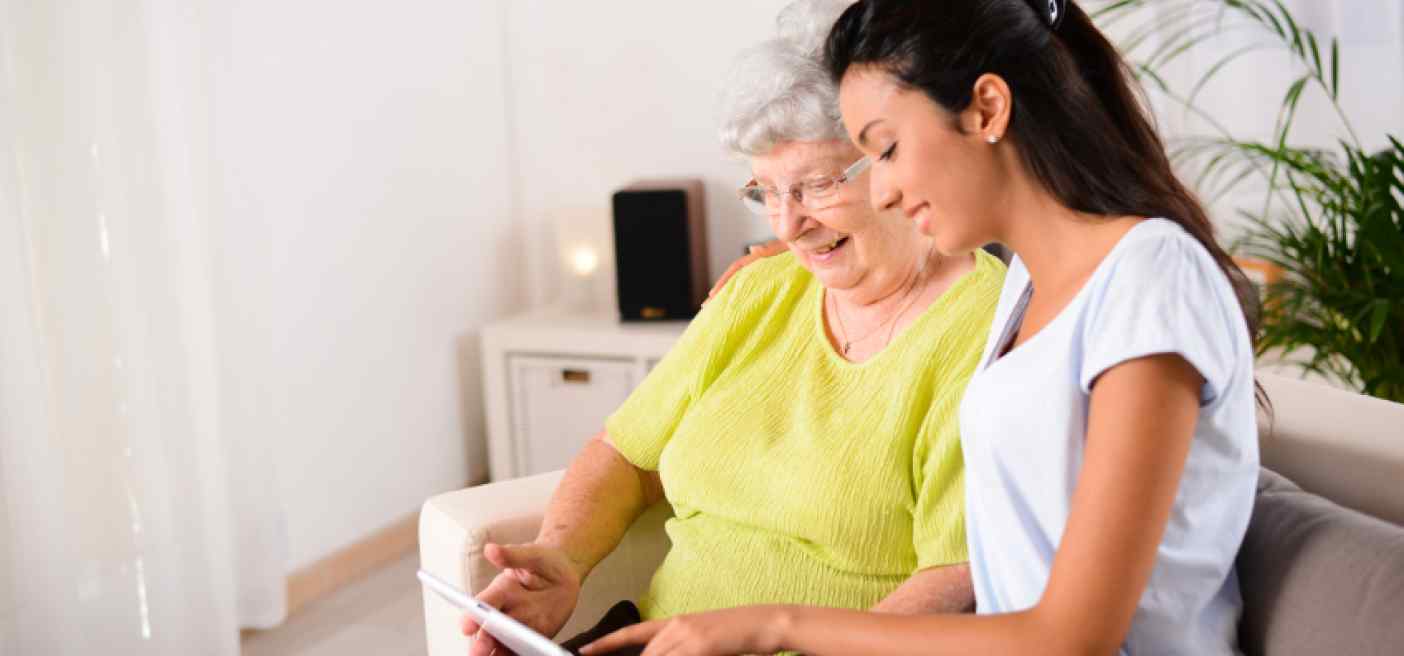 My Mom Can't Put in Her Own Eye Drops — Now What?
My mom needs help with putting in eyedrops. Does this mean I need a registered nurse or a senior caregiver? My dad has a Hoyer lift to transfer him out of bed. Should I find someone skilled or can a strong companion help him? My grandmother fell and needs help bathing, toileting, and preparing meals.  Does a nurse's aide do that or can my housekeeper help her?
» Download our free guide to home care, "From Crisis to Caregiver."
Home Health Aide, Certified Nurse Aide, or Caregiver. Which is right for me?
Figuring out what type of home help you need can be a confusing mix of medical terms and titles that don't always explain the training. Sometimes, families choose to seek the help of a geriatric care manager to evaluate the entire situation, from medical needs to finances, and present the best options.
In general, most people who need help at home require the services of one of three types of caregivers: home health aides, certified nurse aides, or companions. Most do not need the skills of a registered nurse, even if the idea of having a nurse provides comfort to the patient.
What's a Certified Nurse's Aide v. a Home Health Aide?
In general, a Home Health Aide is trained to work with a patient in the home and a Certified Nurse's Aide is trained to work with a patient in a facility such as a nursing home or rehabilitation center. The training and type of care provided can vary from state to state.
What if I have Medicare or Medicaid?
If you qualify for a nurse from Medicare, Medicaid, or private insurance, you will likely receive nursing services only for a few times a week for a short period of time. Don't be afraid of mixing it up. It may be a sound decision to hire a nurse to come in for an hour to take care of basic medical needs, and then hire a caregiver to take over duties from there.
Caregivers might be all you need.
When skilled medical care isn't required and independent living is no longer possible, a caregiver could be the solution. Private-hire caregivers offer families peace of mind knowing that your loved one is getting one-on-one attention. Work agreements can detail specific tasks such as laundry, meal preparation, light cleaning, and driving to appointments. Companionship and assistance with daily needs allow seniors to age in place in the familiar surroundings of their own home.
Looking for a reliable, highly recommended caregiver? LeanOnWe can help. Call us today at 844-532-6669.